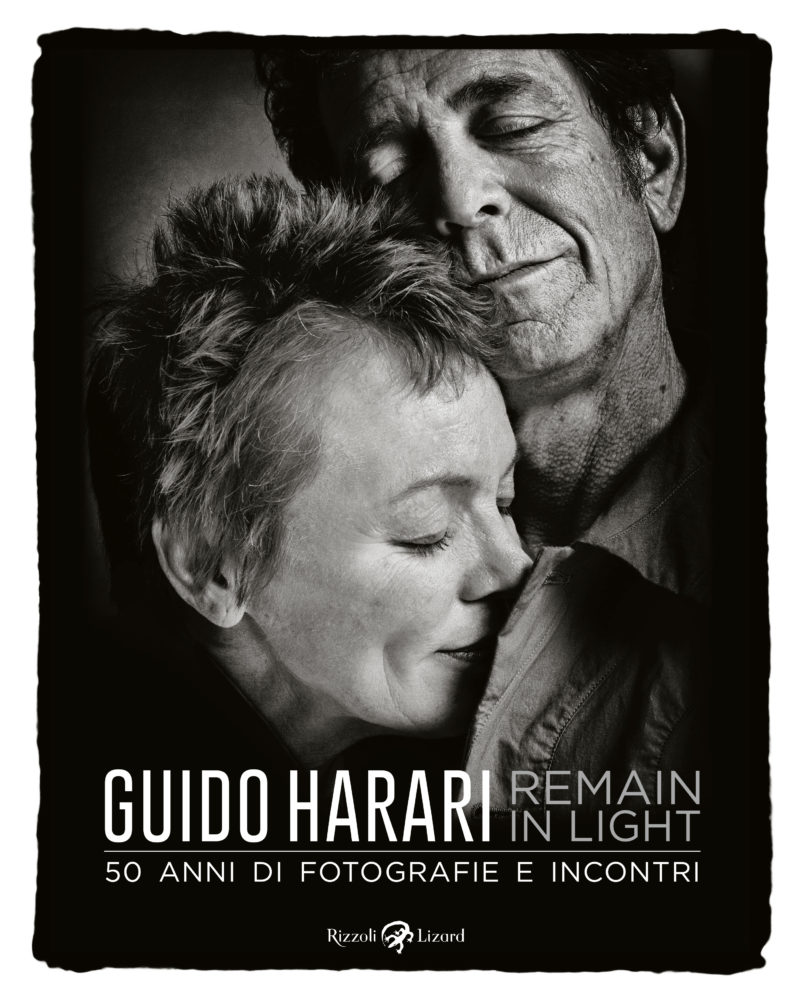 A book and an exhibition to retrace fifty years of one of the greatest Italian photographers' career. A kaleidoscopic journal of encounters, friendships and fascinations for the music and the culture of the twentieth century and beyond.
Rita Levi-Montalcini, Patti Smith, David Bowie, Umberto Eco, Vasco Rossi… These are just some of the people that Guido Harari has portrayed during a career spanning fifty years, but the list could go on and on. Half a century, that is now being celebrated with this precious volume of over four hundred pages and an exhibition that will open in many Italian cities and in many presitigious location. An incredible gallery of stories and images, an amazing testimony of the talent, the visionary and the incurable curiosity which permeate all Harari's works. After the great success of Una goccia di splendore, in memory of Fabrizio De André, another appointment not to be missed with one of the greatest international master of portrait.
An incredible gallery of stories and images throughout half a century of art, cinema, music, sport, science and innovation. A collection of portraits of leading personalities such as: Lou Reed, Laurie Anderson, Bob Dylan, David Bowie, Bob Marley, Keith Richards, Patti Smith, Tom Waits, Kate Bush, Nick Cave, Iggy Pop, George Harrison, Leonard Cohen, Eric Clapton, Philip Glass, Frank Zappa, Jeff Buckley, Joni Mitchell, Peter Gabriel, Bruce Springsteen, Ennio Morricone, Vasco Rossi, Pfm, Luciano Pavarotti, Fabrizio De André, Franco Battiato, Vinicio Capossela...
... Pino Daniele, Paolo Conte, Giorgio Gaber, Enzo Jannacci, Lucio Dalla, Mia Martini, Ezio Bosso, Ligabue, Dario Fo, Franca Rame, Alda Merini, Carmelo Bene, Vittorio Gassman, Giorgio Armani, Renzo Piano, Margherita Hack, Roberto Baggio, Lina Wertmüller, Carla Fracci, Gino Strada, Gianni Agnelli, Mimmo Paladino, Bernardo Bertolucci, Rita Levi-Montalcini, Marcello Mastroianni, Roberto Benigni, Umberto Eco, Miuccia Prada, José Saramago, Wim Wenders, Allen Ginsberg, Sebastião Salgado, Zygmunt Bauman, Luis Sepúlveda, Greta Thunberg.