The exhibition takes off from the 1970s when Harari, still a teenager, begins to combine his two great passions: music and photography.

Unseen images and sequences, along with vintage backstage footage, video interviews, the Sky Arte documentary dedicated to him, and the audio guide narrated by Harari himself, lead the visitor into the heart of his creative process.
1. IF YOU KNEW HOW STRANGE... HOMAGE TO MILAN
With his first anthological exhibition Harari returns to Milan, the city where he grew up and established himself. He does so after having spent the last twenty years in the collection dimension of the Langhe, in Piedmont. Hence the desire to open the exhibition with a tribute to some of the major personalities who made this city great, including Dario Fo, Giorgio Gaber, Enzo Jannacci, Alda Merini, Carla Fracci, Achille Castiglioni, Giorgio Armani, Miuccia Prada, Milva, Ornella Vanoni, Elio Fiorucci.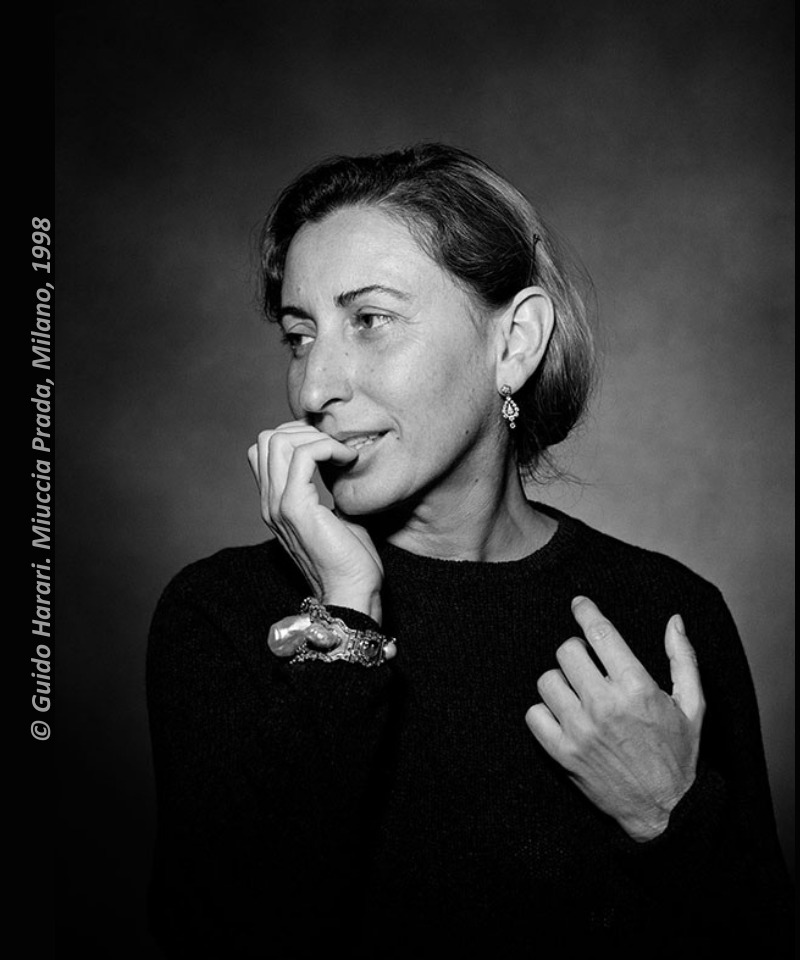 2. LIGHT MY FIRE. BIG BANG OF A PASSION
Visitors are welcomed by an idealized recreation of teenage Harari's room, chock full of the iconography that inspired him in his formative years: posters, photos, vintage magazines, diary pages, record covers, autographs, and memorabilia.
3. ALL AREAS ACCESS
A privileged and very close look at the backstage of tours and recording rooms, looking for intimacy with artists, which will soon explode in the most exclusive dimension of the portrait: from Fabrizio De André to Paolo Conte, Lou Reed, Laurie Anderson, Peter Gabriel, Kate Bush, Frank Zappa, Keith Jarrett, Mark Knopfler, Vasco Rossi, Claudio Baglioni, Gianna Nannini, PFM and others.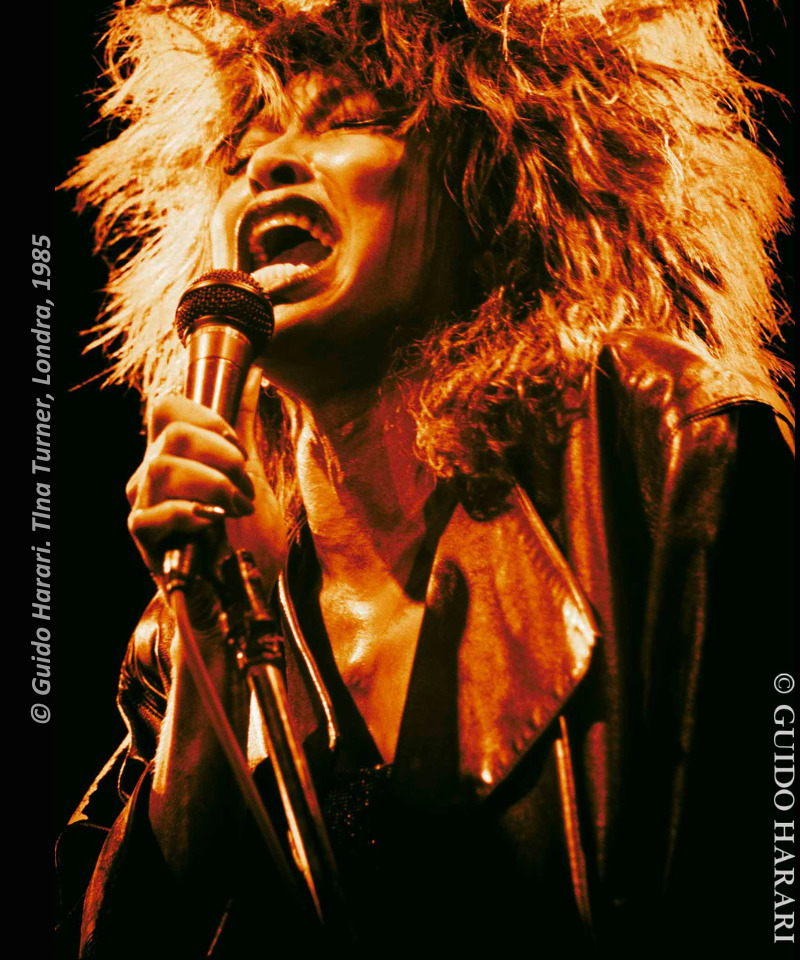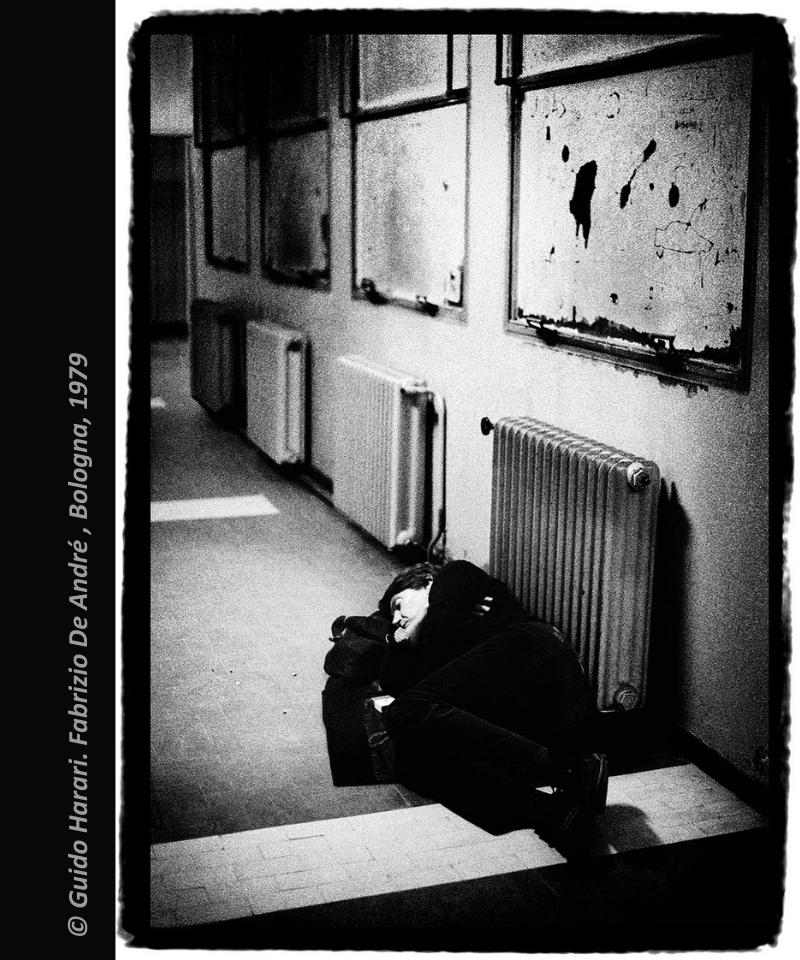 4. THE MUSIC THAT REVOLVES AROUND ME
At the center of an immersive room the propulsive dimension of the concerts comes to life, with artists such as Bowie, Queen, Bob Dylan, Bruce Springsteen, Bob Marley, Pink Floyd, Paul McCartney, Rolling Stones, Miles Davis, Led Zeppelin, Prince, Neil Young, Nirvana, Police, Michael Jackson, Tina Turner.
On the walls are portraits of favorite musicians, including Tom Waits, Lou Reed and Laurie Anderson, Jeff Buckley, George Harrison, Keith Richards, Eric Clapton, Patti Smith, Peter Gabriel, Frank Zappa, Kate Bush, the Clash, Joni Mitchell, Leonard Cohen, Nick Cave, Iggy Pop, Ute Lemper, Van Morrison.
The excellences of Italian songwriting, the great ladies of Italian music, the spring of indie groups, complete the journey through music: from Paolo Conte to Franco Battiato, Fabrizio De André, Vasco Rossi, Lucio Dalla, Ivano Fossati, Giorgio Gaber, Enzo Jannacci, Pino Daniele, Mia Martini, Francesco Guccini, Vinicio Capossela, Francesco De Gregori, Litfiba, C.S.I.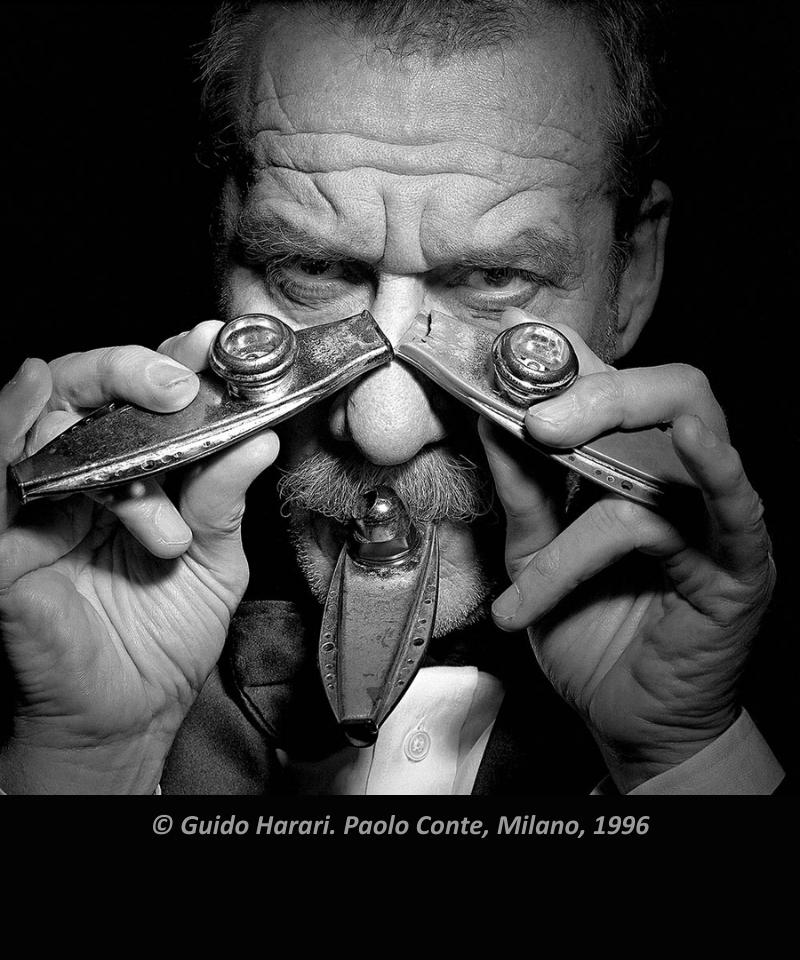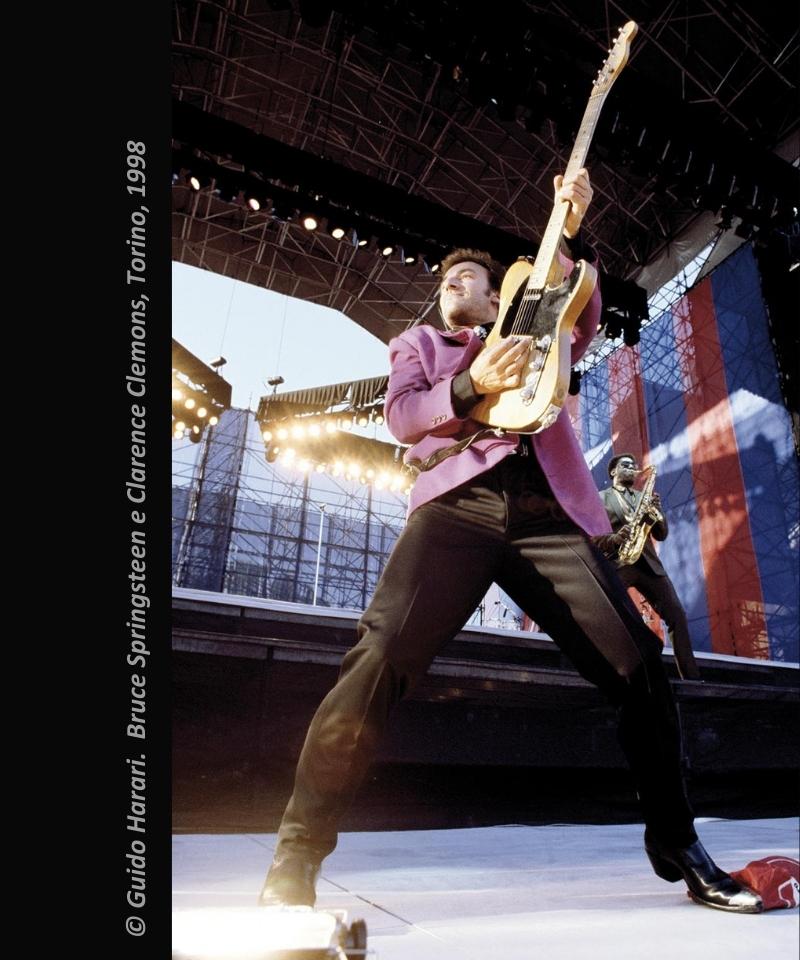 5. THE PORTRAIT AS AN ENCOUNTER
Some soul-mate encounters: long-lasting friendships and isolated collisions, including José Saramago, Wim Wenders, Richard Gere, Pina Bausch, Greta Thunberg, Luis Sepulveda, Amos Oz, Zygmunt Bauman, Allen Ginsberg, Gregory Corso, Hanna Schygulla, Lindsay Kemp, Daniel Ezralow, Alejandro Jodorowsky, Noa, Mikhail Baryshnikov, Frank O. Gehry, Robert Altman, Jean-Luc Godard, Mother Teresa.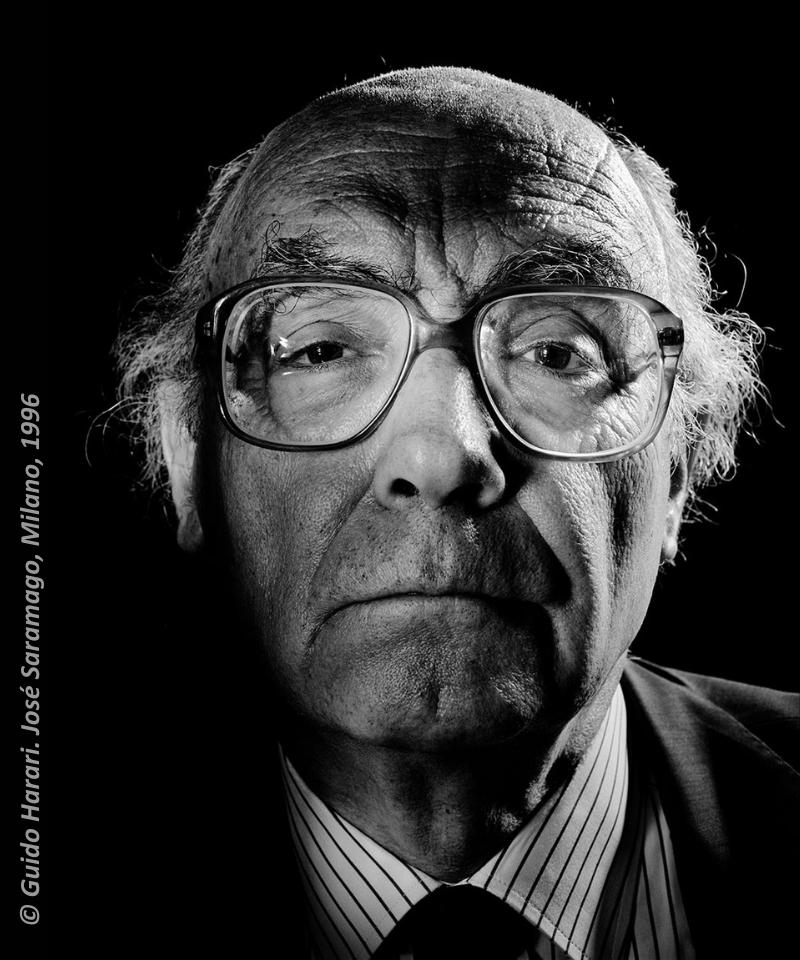 6. ITALIANS
The protagonists of culture and society, Italian excellences between the 1990s and 2000s, photographed as if they were all rock stars, from Gianni Agnelli to Rita Levi Montalcini, Ennio Morricone, Nanni Moretti, Roberto Benigni, Umberto Eco, Michelangelo Antonioni, Dario Fo and Franca Rame, Bernardo Bertolucci, Carmelo Bene, Roberto Baggio, Ettore Sottsass, Renzo Piano, Carla Fracci, Vittorio Gassman,  Lina Wertmuller, Monica Vitti, Gino Strada, Luciano Pavarotti, Sophia Loren, Giorgio Armani, Carla Fracci, Margherita Hack, Alda Merini, Marcello Mastroianni, Tiziano Terzani, Michelangelo Pistoletto, Enzo Biagi, Miuccia Prada, Liliana Segre, Toni Servillo and many others.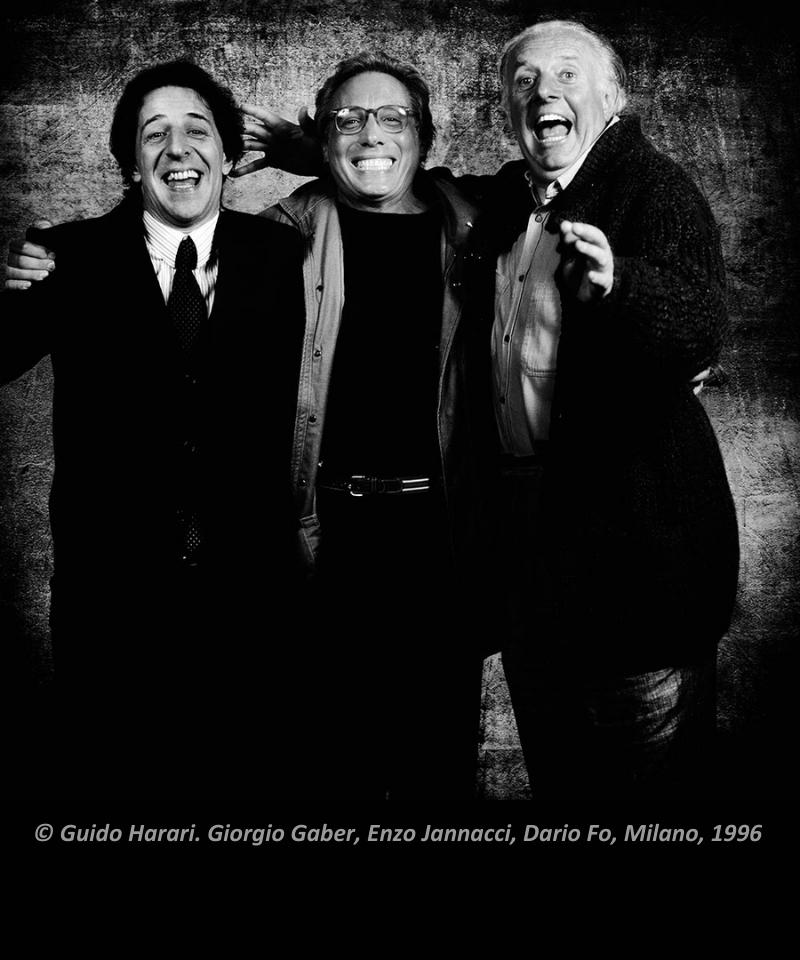 7. THE FEELING OF THE GAZE. 

PHOTOGRAPHERS. 
The portraits of some great photographers who inspired Harari, caught in close-ups emerging from the dark, as if to exorcise him: Duane Michals, Richard Avedon, Sebastião Salgado, Helmut Newton, Steve McCurry, Zanele Muholi, James Nachtwey, Letizia Battaglia, Ferdinando Scianna, Nino Migliori, Gianni Berengo Gardin, Mario Giacomelli, Franco Fontana, Anton Corbijn with Tom Waits, Paolo Pellegrin.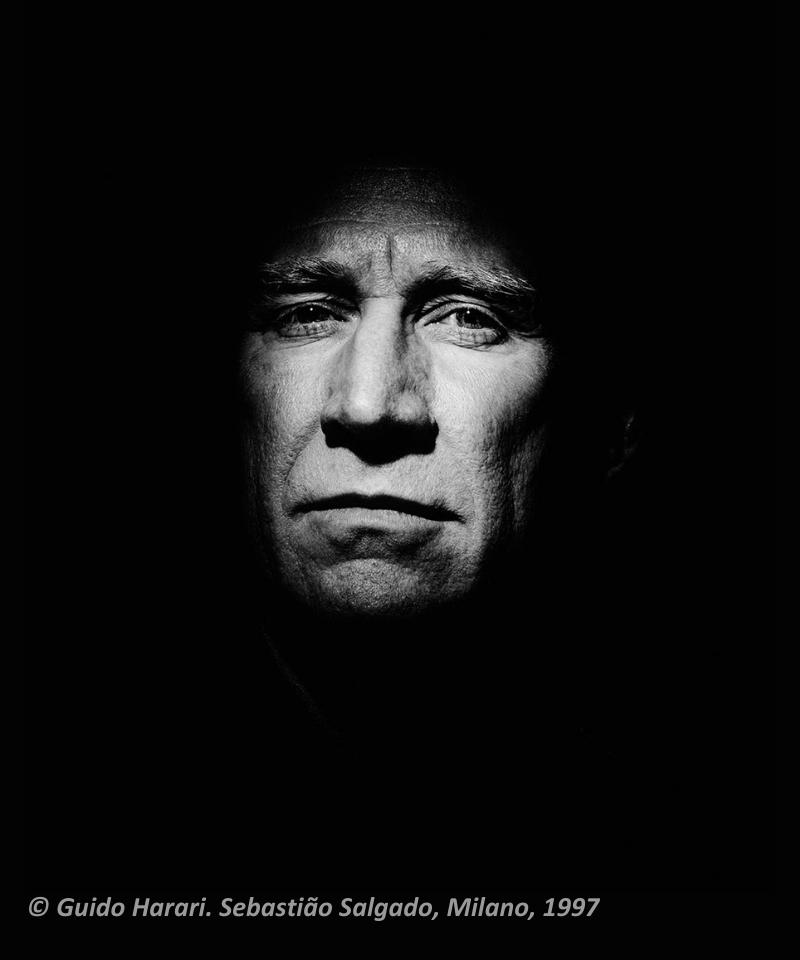 8. PHOTOGRAPHING WITHOUT A CAMERA
A parallel passion: the curation of books, the editing of texts, documents, and images, the recovery and restoration of forgotten archives, graphic design as an essential element of the story, and books as opportunities for old and new encounters. The illustrated biographies of Fabrizio De André, Fernanda Pivano, Mia Martini, Giorgio Gaber, and Pier Paolo Pasolini, are presented with double pages taken from the books and a video projection with unpublished films related to the book "Pasolini. Blasphemy."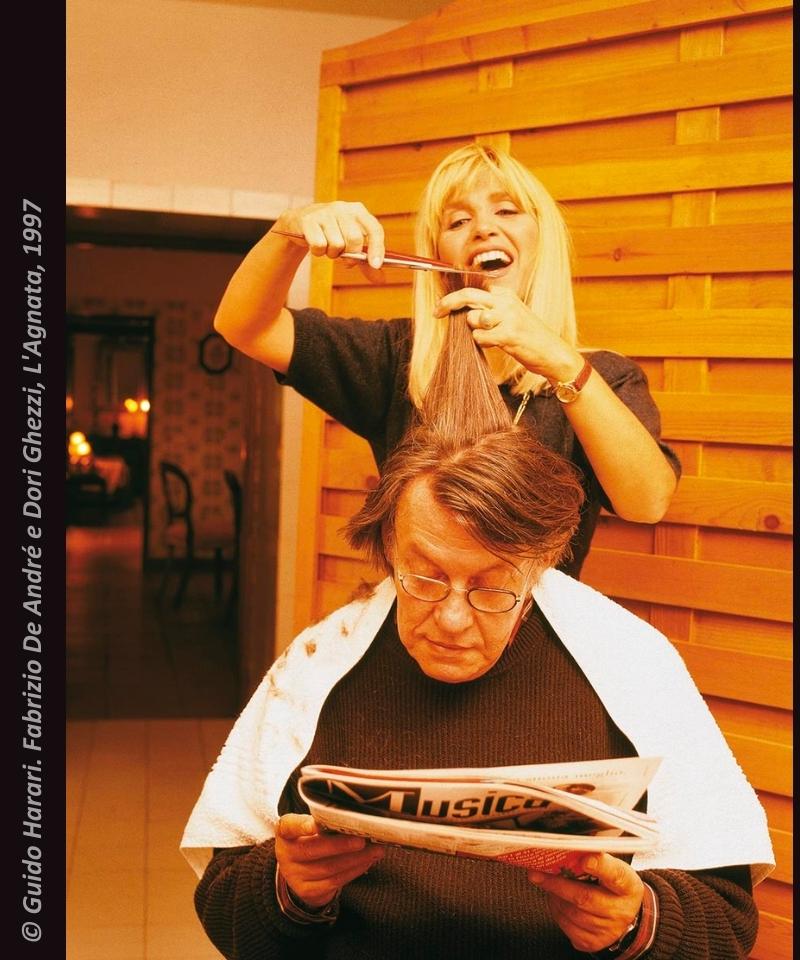 9. IN SEARCH OF AN ELSEWHERE

Antidotes to the rituals of commercial photography and portraits of celebrities are splinters of reportage, research, and unpublished experimentation, in search of new languages that point beyond photography.
10. EYES OF MILANO 
During the opening period of the exhibition, in the last room of the path, will be exposed in real time the portraits that Guido Harari will have made in the Magic Cave, creating a sort of "exhibition in the exhibition" that, once completed, will ideally represent the views of the city.
Anyone who wishes, by booking in advance on the website www.cavernamagicaharari.com, can have Harari portrayed in his photo set, set up in the space adjacent to the ticket office and then see exposed in the section Eyes of Milan.