THE EXHIBITION
---
The City of Milan and the Fabbrica del Vapore present the great anthological exhibition dedicated to Guido Harari, a suggestive exhibition set up in the halls of Ala Messina with over 300 photographs, installations and original films, projections and musical incursions, a photo shoot and meetings with the author.
The exhibition, organized with Rjma Progetti culturali, Wall Of Sound Gallery and Smart, retraces all the stages of the eclectic career of Guido Harari: from his debut in the musical field as a photographer and journalist, to the numerous covers of discs for artists such as Fabrizio De André, Bob Dylan, Vasco Rossi, Kate Bush, Paolo Conte, Lou Reed, Frank Zappa, until the affirmation of a work that over time has bounced from one genre to another - publishing, advertising, fashion, reportage - always privileging the portrait as an intimate tale of encounters with the greatest personalities of his time.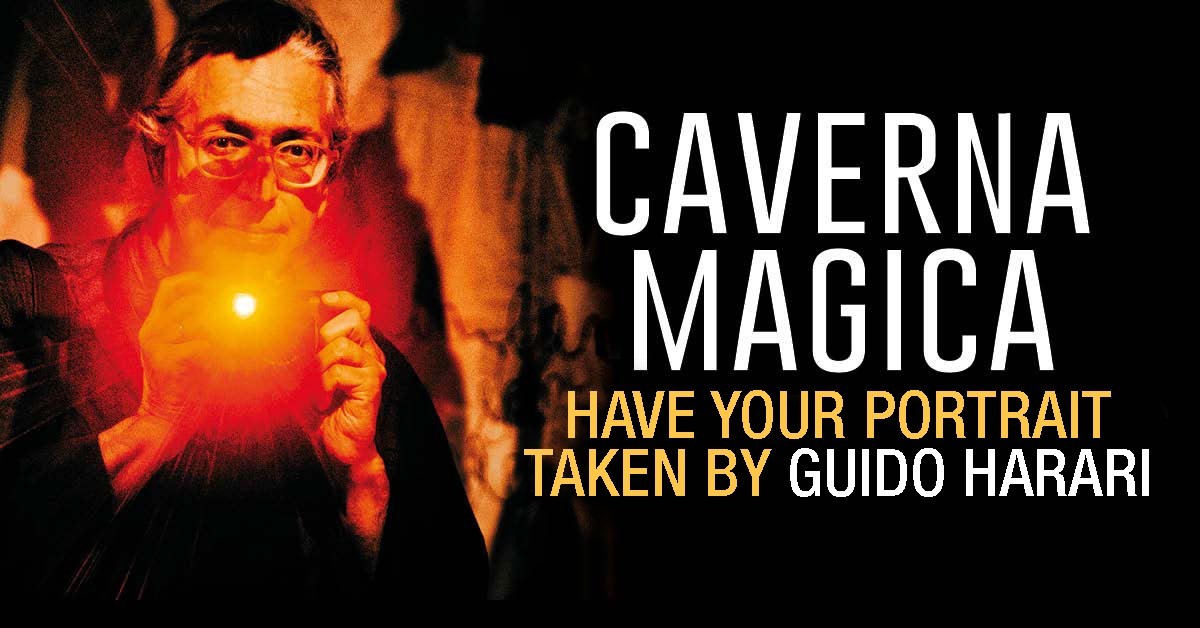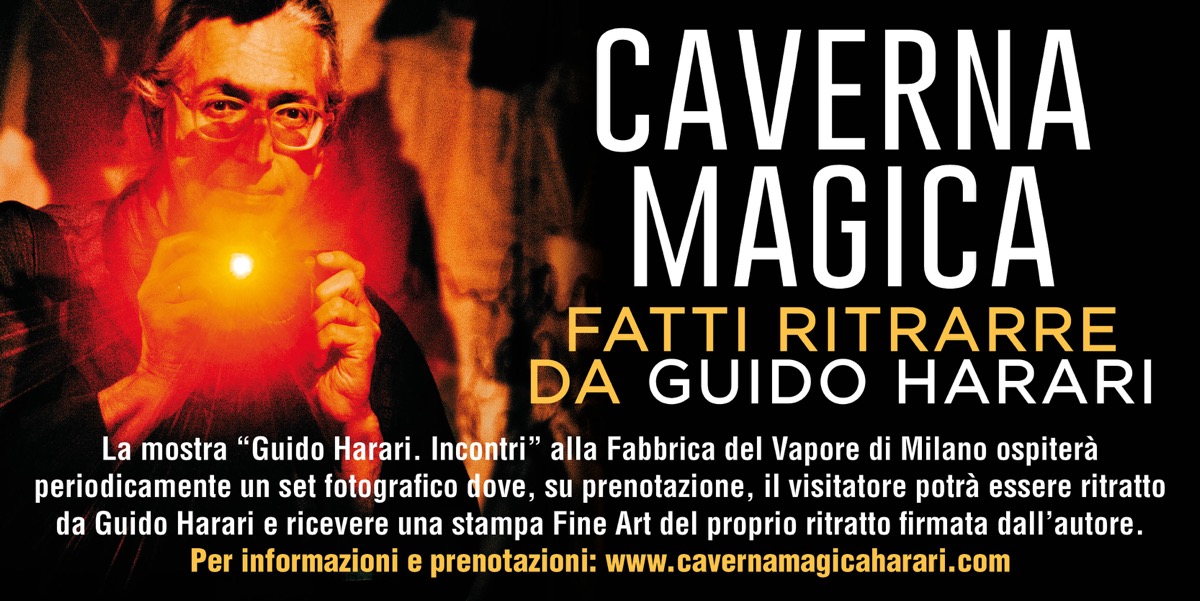 A book and an exhibition to retrace fifty years of one of the greatest Italian photographers' career. A kaleidoscopic journal of encounters, friendships, and fascinations for the music and the culture of the twentieth century and beyond.
Rita Levi-Montalcini, Patti Smith, David Bowie, Umberto Eco, Vasco Rossi… These are just some of the people that Guido Harari has portrayed during a career spanning fifty years, but the list could go on and on. Half a century, that is now being celebrated with this precious volume of over four hundred pages and an exhibition that will open in many Italian cities and in many presitigious location. An incredible gallery of stories and images, an amazing testimony of the talent, the visionary and the incurable curiosity which permeate all Harari's works.
After the great success of Una goccia di splendore, in memory of Fabrizio De André, another appointment not to be missed with one of the greatest international master of portrait.
INFORMATION
---
Exhibition Venue
Fabbrica del Vapore, 
Via Procaccini, 4, Milano 
For further information, please contact:  mostraharari2022@gmail.com
Orari di apertura
Opening hours
28 October 2023 > 1 April 2024
open
Tuesday - Sunday from 10 to 19 ;
every Friday from 10 to 22;
closed
on Mondays except 25 December, 1 January and 1 April.
Information and reservations
telephone | email | website
Tickets (audioguide included)
Full price € 13,00
Reduced € 11,00 groups from 10 to 25 people with free guide; holders of special agreements, employees City of Milan, unaccredited journalists
Special Reduced € 8,00 6-25 years old, disabled, Cart Musei Lombardia
Family offer Adult € 10,00 , Children € 5,00 , Children under 6 years free
Open €15,00 skip the line ticket without date/time slot
Free under 5 years old, ICOM members, tour guides, guides for disabled people, staff Special Projects Unit and Fabbrica del Vapore, accredited journalists with regular National Order badge
           
Booking on TickeOne
Advance booking fee € 1,50
For further information, please contact the ticket office